WHAT I DO

As the PhD researcher at LUISS Guido Carli University, Rome, I explore how project-based organizations and multi-actor projects can overcome representational gaps between them and achieve collaboration. I explore concepts such as identification, boundary objects and conflict in complex projects. More of my research can be read here.I also write novels and poems that explore the vivid psyches and emotions of people and their darker sides.

I travel a lot learning from other cultures and cuisines to understand people and also to set my novels in different locations. I am quite interested in photography and more details about my work, novels and a full profile can be seen below.
---
---

---

---

---

---

My favorite poem tells more about me - The Road Not Taken by Robert Frost

Two roads diverged in a yellow wood,
And sorry I could not travel both
And be one traveler, long I stood
And looked down one as far as I could
To where it bent in the undergrowth;

Then took the other, as just as fair,
And having perhaps the better claim,
Because it was grassy and wanted wear;
Though as for that the passing there
Had worn them really about the same,

And both that morning equally lay
In leaves no step had trodden black.
Oh, I kept the first for another day!
Yet knowing how way leads on to way,
I doubted if I should ever come back.

I shall be telling this with a sigh
Somewhere ages and ages hence:
Two roads diverged in a wood, and I--
I took the one less traveled by,
And that has made all the difference.


---
Powered by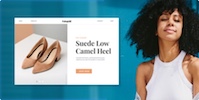 Create your own unique website with customizable templates.