The Silent Sound

launched December 23, 2013

The New Year in Kallo city brought terror with it. When a killer embarked on a journey to take revenge, dead bodies started piling up.
Kia Hills' mother died in her arms when she was 11. Her father was the prime suspect and had been missing since then. Growing with the sole desire to bring her mother justice someday, Kia became the youngest homicide detective of Kallo PD.


Grace Withers came home a few years ago to her husband's body in their living room.

Since then, she could not stand blood or crime scenes. When she was transfered to missing persons, she did not know her worst nightmare would come to life. She founds herself amidst gruesome serial killings when she found the corpse of the missing girl she was searching for.


1..2..3..4..5.. As bodies piled up and all the evidence led to a man dead years ago, everyone was awestruck at the twists.

Kia and Grace, both, found themselves at the clutches of a vicious mind.
---
The Mirror
coming soon
When everything you know is questioned
The secret is so deep. The web is so complex. The story is so disturbing. When a newly wed couple finds out that someone is trying to hurt them, Sid embarks on a mission to uncover the person who is trying to ruin his wife's life with a fabricated story full of lies. But what he unleashes is beyond his comprehension. This fast paced story takes the reader through the complex webs of human emotions, technology and unexplained stories.
---
---
Finding Nour coming soon

Kia Hills takes up a vacation in Oudefort, a small town known for its valleys for adventure-seeking people and the river for illegal traders. But she finds herself between her long lost - teenage love Tress Hunter and a 16 year old missing girl Nour Al-Mahdi.
Unable to control her urges of passion, Kia decides to look for Nour, a missing girl in a town where police are toys in hands of a few powerful and where no one is looking for her. But Kia finds herself amidst a huge child trafficking ring battling for lives of the children and her's as well. With help from Jasmine Rose, a journalist at The Window and her colleagues from Kallo, none of whom have jurisdiction in Oudefort, Kia embarks on a journey to untangle the webs of this illegal ring and save Nour.
With the most powerful man in the town behind the ring and trained ex-military operatives leading the mission, can Kia Hills, standing at the crossheads, expose the ring and save Nour in time?

---
Powered by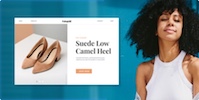 Create your own unique website with customizable templates.