Why Disruptions in Routines Occur: Power Structure, Rule System, Interpersonal Rivalry, and Competing Work Demands
Abstract
Building on non-participant observations and in-depth interviews in the cardiology department of a globally well-known hospital, this paper looks at how agentic behaviors of the actors disrupt, and even sabotage, the routines. I identify and discuss the underlying factors for such behaviors: power structure; the rule system within which routines are embedded; interpersonal rivalry; and competing work demands.
​
"I, Me & Myself." The antecedents, consequences and Types of Impression Management at workplace
Abstract
This paper looks at conscious or deliberate and unconscious or habitual impression management tactics (IMT) in a workplace characterised by complexity, skills, and interpersonal differences in real time. The antecedents and consequences of IMT have been explored. While identity, interpersonal rivalry, and egos motivate such behaviors, outcomes are a developing of negative image, lack of pscyhological safety, and lack of motivation within others to work with those who engage in IMT.
Collaboration, Representational gaps and Conflicts: the role of A
ff
ective Elements
Abstract
The literature on cross-functional teams show that diversity of actors in such teams do not necessarily lead to better and creative solutions. These actors with varied discourses and rationalities rather than a single shared goal represent the challenges, goals, and solutions in different ways, often incomplete and competing. This would result in representational gaps, the differences in how different actors interpret and represent the same phenomenon. Performance can only be achieved if these representations could be converged into a single meaning. There is a need to understand the antecedents and consequences of these gaps and their effect on the coordination process. I focus on the emotional/affective aspects and posit that identification, specifically relational identification, will enable individuals to overcome representational gaps. Moreover, this would result in less perceived threat of identity damage by the individuals. This would make them feel more psychological safety and thus be more open to sharing their views. Such teams would achieve coordination.
Powered by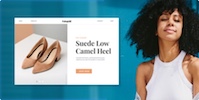 Create your own unique website with customizable templates.