After I self-published my first novel

The Silent Sound

, many have asked me about my experiences on the exhausting yet satisfying journey of

self-publishing

.




So, I have decided to put all the tips and insights I have into a free eBook to share with you all who are as passionate and as committed as I was to self-publish your book.






More importantly, I discuss about how to Market your book after you publish it.





You will get only ONE email when the ebook is released. Promotions or SPAMs will NOT be sent.



An Indiegogo Campaign Coming Soon


About The Indiegogo Campaign
You are encouraged to participate in the Indiegogo campaign and contribute to the book in 3 ways.
1. You can support by funding.

2. You can support by sharing your questions or concerns that you have in mind about self-publishing.

3. You can support by sharing tips or your own experiences in the journey of self-publishing.

This is what makes this Indiegogo campaign unique. The content in this book is not created by one person; instead, the input is collected from many writers and those who dream of self-publishing their own novels, stories or a collection of poems. This ensures that the content of this book will address most of your concerns and the content will be relevant to you.

About The Book

This eBook will be in two parts.
Part 1 - Publishing Your Book
Part 2 - Marketing Your Book

In part 1, I will be discussing how to publish your book in a way that it stands out from the competition and can go head-to-head even with professionally designed books published by large publishing houses. I will start with the Myth of Self-Publishing and discuss why your book needs to be professional and how you
can make your readers enjoy your book
. Then we will look at some topics which include
designing the front and back covers, writing Author's Bio, Summary and Blurbs
,
Choosing the right platform including Amazon's Kindle and CreateSpace, SmashWords and others
,
publishing for the readers using Apple, Nook, Barnes and Noble and others
and also
publishing in print without investing a lot
.
In part 2
, we will look at the issue most of you are worried about:
Marketing your self-published book
. We will see how to
identify your goals and the ideal readers for your book
. We will look at some basic marketing topics such as
pricing your book
to win in the competition but still in a way that you do not give away your book for less. We will also look at the
positioning and promotions
of your book. We will
build compelling messages to hook your readers
; we will use different genres as examples.
Online marketing
is a very powerful tool at your disposal at this stage. Starting from a website, you will know
how to build your Online Identity
across various online and social media platforms. We will talk about both free and paid advertising strategies. We will also dive into the world of inbound and content marketing strategies that you can use.
A great opporunity for those who support the Indiegogo campaign
You will all get an opportunity to
promote your works in the
Your Guide To Self-Publishing
eBook
. You can place ads at the end of the eBook or even in the middle of various chapters. As this eBook will reach those who are interested in books and fellow self-publishing aspirants, your promotions would reach those who would form strong communities around self-publishing and books. Through the
Your Guide To Self-Publishing
eBook, everyone will be encouraged to share each others' works.
And all this...for less than $10
. The best sort of marketing -
word-of-mouth marketing
- for almost free. For more details on how to promote your works in Your Guide To Self-Publishing, please visit the Indiegogo Campaign page.
Indiegogo Campaign Details soon coming up.
Subscribe below to stay in loop and get the update as soon as the Indiegogo campaign is launched.
---
Powered by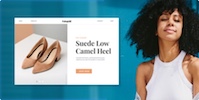 Create your own unique website with customizable templates.